The work of
Svagito Liebermeister
'Healing
the Roots'
Participants rate our workshops with a 9.4

Will be held at our location in Amsterdam

Limited seats available
The 3-day workshop family constellations: at a glance
Family Constellations are a powerful method to gain insight into complex entanglements, both in family of origin and in current family or relationships. The 3-day workshop Family Constellations offers you the opportunity to work with personal themes and challenges. The workshop is led by Svagito Liebermeister, a psychotherapist, spiritual teacher and disciple of Osho. In his workshop, he combines Western therapeutic methods with Eastern methods of meditation.
In the 3-day workshop Family Constellations you learn directly from Svagito and his unique way of family constellations. Sessions are interspersed with personal analyzes of Svagito which the necessary theory and experience is shared. Every day there are meditations where the knowledge can be integrated and space is created.
---
"Whether you're familiar with Family constellations or not, you're going home with new insights and the ability to transform your life on every area of your life."
Svagito Liebermeister is a trainer and therapist of unprecedented level. He offers a unique approach to family constellations, one with an origin in meditation. With his integrity, direct way of working and his ability of razor-sharp observing, Svagito creates an atmosphere of trust, safety and transformation. Svagito is a psychologist and is educated at the University of Munich.
He has over 30 years of practical experience as a therapist and facilitator of groups. He has trained hundreds of practitioners worldwide in working with people.
Svagito was responsible for many years, coordinating the Osho Therapy Training in the Osho International Meditation Resort in Pune, India, one of the largest personal- growth centers in the world. He is an author and wrote books like "Roots of Love" and "Zen Way of Working". Svagito operates throughout Europe, Asia, Central and South America, offering courses and training programmes in over 15 different countries.
It is a unique opportunity to work with someone with so much presence and experience. This basic training is suitable for anyone who works with people. Some experience with Family constellation is desirable and advisable. The language used during the training of Svagito is English. For more information: www.family-constallation.net
Workshop program
The 3-day workshop is a unique opportunity to see Svagito at work.
Learn how to apply systemic work
During the workshop we create with the help of other group members our own family constellations. The focus is on the relationship between parent and child and between husband and wife. The constellations will make unconscious dynamics visible and makes it easier to understand the basics of emotional blocks and behavior change. It can heal old wounds, and bringing us closer to acceptance and come more into the flow of life.
What will you learn in the 3-day Workshop Family Constellations?
The effect of healing sentences
The balance between give and take
How do you get your strength as male or female
How unconscious dynamics are reflected in everyday behavior and patterns
The dynamic between victim and perpetrator
The debt is transferred to generations and how it can be solved
The difference between blind love and conscious love
How the family consciousness affects the family
The flow of love and the order of the family system
During the workshop English is the spoken language.
Daily program
Morning meditation
Breakfast
Family constellations
Evening meditation
Only on Saturday Ecstatic Budda Dance
The workshop is as perfectly suitable for those new to family constellations as for those experienced either professionally or personally
The beautiful thing about this is the combination of the elements of family constellations en the thinking of Osho. I definitely recommend this!

Benjamin van Hasselt
I already work with family constellations and this workshop brought me the combination Svagito makes with meditation and family constellations. I would direct everyone to this.

Marjoke Laan
How does a family constellation unfold?
What is a family constellation?
All of us are influenced by unconscious beliefs, dynamics, memories and experiences. Conventional training or therapy mainly focuses on the individual. Family Constellations on the other hand, rely upon the powerful collective subconscious and what influence the family system has upon the ability to freely and spontaneously live life.
Actively and passively participate in a family constellation touches us as humans. It deepens our origins and influences the relationship with ourselves and others. A Family Constellations is a simple, unique and powerful method that frees us from unconscious blockages and entanglements . It is one of the most profound and powerful therapies ever developed . Only one session gives….. healing and transformation that liberates us and radically improves our lives.
What happens in a family constellation?
The group sits in a circle and the clients take place next Svagito. You are always free to choose whether to insert a specific theme or not. You can also choose to observe the session from other group members. Both actively inserting your own theme as observing others has a profound healing effect. The client (the one that introduces a theme) tells briefly about his challenge or obstacle. Many in-depth information of the problem is not needed.
The client will be guided in choosing a number of people ( representatives ) from the circle representing certain family members. These representatives take place somewhere in the room. Then unfolds a story that we will see each other where (formerly unconscious) dynamics are visible.
During this process -the story is told- representatives are positioned in the room and making movements as they appear. These movements are seen by Svagito and interpreted by laws and dynamics of the soul. The story that unfolds uniquely uncovers any destructive family dynamic that may be lingering beneath the surface.
Visibility of what is going on brings deep acceptance and understanding, which is followed by a deep relaxation and flow of life. The result is that you become more open , consciously live and enjoy and live the present.
Accreditation
Aanmelden
Ook interessant voor jou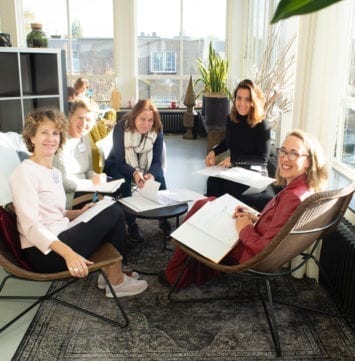 Familieopstelling Basisopleiding
Leer alle ins-en-outs rondom familieopstellingen
Voor zowel je persoonlijke ontwikkeling als het leren van opstellen… je doet het in de Familieopstelling Basisopleiding.
Lees meer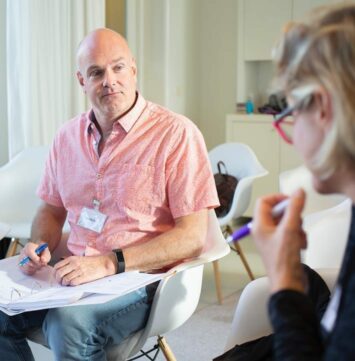 Opstellen met Kind & Jongere
Leer als coach hoe je kinderen en jongeren een stap verder kunt brengen
Tijdens de training opstellen met kinderen en jongeren leer je precies hoe je deze doelgroep kunt helpen in hun verdere leven.
Lees meer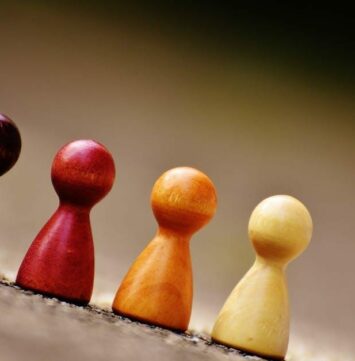 Systemisch Coachen
Eén-op-één werken met individuen
Leer hoe je een stap maakt in het leven van jouw cliënt door middel van de systemische methode.
Lees meer