NLP Practitioner:

the best investment
in 
yourself!
Rated by the participants with a 9,5

Entirely in English

Accredited by IANLP and NVNLP!
NLP Practitioner Training Course
Are you ready to take the next step? With the NLP Practitioner Training Course, you will improve your personal growth. Many of our participants follow the practitioner training course, because they want:
to communicate better to achieve more
a deeper connection with themselves and others
to discover what they really want in life.
to gain greater insight into themselves and others
to achieve their goals (lose weight, eat healthier, financial independence or whatever)
simply want to be happier and lead a more relaxed, meaningful and energetic life
The NLP Practitioner Training Course will offer you clear insights, techniques and skills to achieve the above and other goals. The training is practical and provides immediate results.
---
You are at an important point in your life.
NLP stands for Neuro-Linguistic Programming (NLP). With NLP, you gain insight in deeply ingrained patterns in your mind and body. After that you are going to change them with the help of proven mental techniques. With NLP, you can influence your subconscious mind and direct your emotions and change your internal processes for dialogue and use your body to get a grip on your mind.
The great thing is that anyone can learn these techniques. We offer high-level courses which are at the same time practical and accessible.
The NLP Practitioner Training Course is a manual for your brains
Did you know that 95% of our behaviour is determined by subconscious patterns and habits? With NLP, you gain insight into subconscious and ingrained patterns, for example your communication with others, a negative mindset, self-subversive behaviour or the achievement of goals. In the next step you will change your habits with the help of different mental techniques
The NLP Practitioner training course is a manual for your brains. It is an 15-day training course that teaches you how to recognise subconscious processes that you know how to change where necessary. It is a manual for the rest of your life. The training is full of "eureka" moments and tips to gain insight in yourself and others and it provides you with practical tools.
"By means of neuro linguistic programming, you gain insight in your own behaviour and that of others. NLP trainers of UNLP belong to the top of the Dutch market."

Dr Vincent van der Burg, co-founder of UNLP
You will not only get a good insight in your own acting, thinking and feeling, but also that of others. Through this insight you grow into who you are and you are able to improve your communication with others in work and private relationships.
So, you will improve your communication with others. You will excel at interpreting non-verbal behaviour, connecting and having conversations with others and directing their behaviour.
You will learn to set and achieve goals. You discover what you really want and how you can reach this through full commitment. You follow an optimal work plan to achieve each goal in a short time. In the NLP Practitioner Training Course, you learn how much you can achieve in a few moments, which take some therapists years to accomplish. For example, you want to earn more money, a better career or a change of career. Or you wish more in-depth relationships or more friends or a better interaction with yourself or others.
You will receive practical tools with which you can determine how you want to feel. It is not for nothing that the NLP Practitioner Training Course at UNLP is a roadmap for life. Gaining control over how you feel is a valuable tool in this. In the NLP Practitioner Training Course you learn how you can evoke and install desired emotions (self-confidence, self-discipline, creativity or focus, etc.) so that you can always rely on them.
You will tackle and resolve inner conflicts. On the one hand you want to stop smoking, on the other hand you want to keep your freedom, you want to live a healthy life and you want to enjoy it, you want to be in the foreground and you are fine with being in the background. These inner conflicts take a lot of energy and hinder you from achieving your goal. In the NLP Practitioner Training Course, you are going to solve these conflicts so that you gain what you want.
For who is the NLP training suitable?
Do you, as a male or female, young or old(er), extrovert or introvert, with experience in personal growth or not at all, want to get the most out of yourself, to develop yourself and grow? Then NLP is suitable for you. Participants in an NLP Practitioner training course go beyond just reading a book or doing a one-day workshop. They are willing to invest 18 days of their lives in themselves. You will learn in the NLP Practitioner Training Course everything you need to use NLP in your life. From day one you get plenty of insights which you immediately benefit from in your daily life.
You take the NLP Practitioner Training Course at our location in Amsterdam.
Content of the training
The training consists of a total of 15 training days. At the end of the training you will receive the NLP Practitioner IANLP certificate.
Block 1 (day 1, 2 & 3): Personal leadership
In this block you will be introduced to NLP and you will learn how you can use this for yourself and in communication with other. You become familiar with the process of personal change, informal learning and how your thoughts effect your emotions and behaviours.
In addition, you will learn to engage quickly and deeply with yourself and others. You will learn to communicate at several levels and to make use of unintentional signals. You learn to interpret people verbally and non-verbally and to tune into their thoughts. With this skill in your fingertips, you can identify and influence (subconscious) blockages, motivation, obstacles, goals and intentions. You learn all this through exercises, role plays and live demonstrations on both a conscious and unconscious level.
A selection of the topics of block 1:
Communication model
What NLP is and what it is not
The power of Focus (setting goals)
Levels of communication and (subconscious) change
Outcome model for setting goals at a subconscious level
Representation systems
Keys for a profound connection
Unconscious functioning of mental association
Pain-pleasure principle
The three elements of NLP: attitude, techniques and philosophy
Interpreting and influencing non-verbal behaviour
Personal change in a safe way
Etc.
Block 2 (day 4 & 5): The impact of thoughts
Are you sometimes overwhelmed with worry? Do you regularly experience stress or anxiety or are you nervous? Your thoughts can have an incredible impact if they are good and positive so that they can help you feel calm and confident. Your thoughts become an obstacle when they stop you from being who you want to be, from achieving your goals or from feeling good wherever and whenever you want.
In this block you will learn to affect your thoughts quickly and effectively. You learn to release the emotional impact of negative memories, to disable your judgment and eliminate/redirect negative thoughts. After this block you are a master of manipulating your own thoughts. Worries about the future are a thing of the past and negative memories stay where they belong: in the past.
A selection of the topics of block 2:
Sub modalities: learning to monitor and adjust your thought process
How your thoughts determine how you feel and what you do
Mapping Across: to learn from personal mental strategies
Visual Swish: the technique for unlearning bad habits
Eliminating/redirecting negative thinking in a few minutes
Get rid of insomnia once and for all
Kinaesthetic Swish: the use of breaking patterns
To stop feelings of fear, nervousness and restlessness
To urge yourself to endless energy, inspiration and motivation
The dialogue with yourself: to eliminate your negative voice(s).
To remove stress from your life
Etc.
Block 3 (day 6 & 7): Emotional intelligence
In this block you start working with your emotional energy. On the one hand, you learn to neutralise the negative impact of past experiences. The memories remain but the emotional blocks that impact your daily life, disappear. On the other hand, you learn to (re)activate positive thinking in your thoughts, actions and feelings in this block.
As a result, you can be much more yourself and you feel free, powerful and balanced. The next step is to break negative habits and to create positive ones. You will learn to use emotions instead of emotions suppressing you in this block. This makes goals easier to achieve, life is easier and relationships are more fluid.
A selection from the topics of block 3:
Activating positive feelings (self-confidence, stability and strength) wherever/whenever you want
Neutralising the emotional impact of negative events
Learn to feel good about yourself for no reason
Collapsing anchor: Eliminating emotional stressors
Reinforcing and (re)activating natural resources
Become less sensitive to the negativity of others
Eliminating bad habits by supplying the right emotional energy.
Change your Personal History: free yourself from negative emotions from the past
Create self-confidence and rest during presentations, conversations, etc.
Etc.
Block 4 (day 8 & 9): break through blockages
This block will be etched in your memory for the rest of your life. There is plenty of attention for discovering and conditioning unprecedented energy, positivity and transformation. Reading about NLP is good, but truly feeling and experiencing transformation and breakthrough are essential.
If all obstacles are out of the way, you will discover what you really want, where your passion is, what your capacities are and at what level your energy is. Two days of this block you yourself and your environment will notice the way you approach life, how you deal with what you want, how you cope with others and how you feel about yourself.
A selection from the topics of block 4:
Discovering subconscious blockages
Breaking through limiting beliefs
Establishing positive beliefs
Creating congruence between head (thinking), heart (feeling) and stomach (speaking)
Identifying underlying subconscious motives
Determining what you really want
Conditioning a sense of success and breakthrough
Undoing subconscious patterns
Discovering and retaining the maximum potential
Etc.…
Block 5 (day 10): Master of language
We all know the power of language. It makes that the bizarre ideas of dictators are widely accepted. It also makes that a first conversation can turn into a love affair or that you are inspired by someone who knows how to touch your soul. The great thing about language is that a language can be learned.
One of the achievements of NLP is that they have been able to chart the material, which excellent communicators (don't) do.
So you can offer this as study material to anyone who can use good language skills, for example in professions such as managers, as a partner, parent, friend, teacher, politician or seller.
A selection of the topics of block 5:
Become an excellent communicator
Learn to communicate and influence people on a subconscious level
Identify when someone does not know what he is talking about
Know how to quickly get through the heart of every conversation or meeting
Be the one who impresses the crowd by what you say
Reframe/Review justified matters or vice versa.
Do you really understand your conversation partner in his way of thinking, acting and feeling?
Depth structure: discover what someone really means.
Learn to always see and feel a different perspective
Discover how it is to put yourself in the other's place
Become a master in 'small talk' and deep conversations
And more…
Block 6 (day 11 & 12): the overall picture
Many people experience that they are confronted with the same problems over and over again despite working intensely on themselves. Life patterns do not emerge by coincidence. They are created, aware but mostly unaware, due to the influence of systems we are part of. Our way of thinking, beliefs and habits, are not just innate, but they also originate from our family.
Family constellations is a method that helps to discover new approaches to a happy life. Family constellations reveal unconscious habits that are transferred through generations. They provide in-depth insight and stimulate to change things for the better in your life.
A selection of the topics from block 6:
How do I find more peace in myself?
Strategies: What do you do mentally to obtain a certain result?
What makes that you face the same problems / experience the same emotions?
What do you need to fulfil your potential?
What stops you from shaping your own life?
Connecting thinking (head), feeling (heart) and talking (stomach)?
Family constellations: Research into personal systemic dynamics
How to stop living someone else's life
Feel like you are not getting the most out of your life
Lack of decisiveness, perseverance or pleasure
Allowing your love, energy and strength to flow forth
Etc.
Block 7 (day 13 & 14): Transformation
This block focuses on working with timelines. A timeline is an (imaginary) line that connects all events in a person's life in chronological order, like memories from the past, future goals and dreams. You could compare it to a 'common thread' or 'path of life', running through someone's past, present and future.
Working with timelines is a practical, fast and effective way to remove past constraints and achieve future goals more easily. Emotions that are mainly dealt with in this block are quilt, shame, anger and sadness.  All this takes place in a pragmatic, safe and targeted way.
A selection of the topics of block 7:
Changing limiting beliefs
Renouncing limiting emotions / needs
Achieve future goals more easily
Visual Squash: Discovering and resolving inner conflicts
Tackling bad habits thoroughly
Creating an attractive future
Freeing yourself from negative events from the past
Releasing energy-consuming emotions such as anger and shame
Achieving goals more easily
Etc.
Block 8 (day 15): Integration
De NLP Practitioner training is concluded with a certification weekend. In this weekend you will apply NLP techniques to your fellow participants under the guidance of your NLP trainer(s) and coaches. An evaluation will take place of your skills and personal growth. It is a unique opportunity to refine and update your NLP skills. There is no (central) exam or theory test or the like.
In this block we will put into practice everything we learned in the past 7 blocks and will conclude this together.
Following NLP training at UNLP
You really want to develop yourself further as a person or a professional? NLP will help you with this. De NLP Practitioner Training Course from UNLP provides you with the tools and teaches you techniques that help you grow. This way you boost your personal development considerably in a fun way.
In the NLP Practitioner training you will be presented with a transformative method to get the most out of yourself and/or others, to remove blockages from your life and to achieve what your dream of.
Read more about why you should take the NLP Practitioner Training Course here.
Use NLP to create the life you want and become aware of subconscious processes and techniques to change.
With the NLP Practitioner, you have the unique opportunity to indulge yourself with the principles, techniques and methodology of NLP.
From day 1 you will acquire the skills to take control of how you feel. You can use them to improve your communication with other people, to remove blockages and how to do this with others. You can also create more connection with yourself and others or influence the behaviour of colleagues, relations, friends or family.
The NLP Practitioner-Training Course is a unique 15-day course suitable for anyone who wants to develop personally, who wants to improve his communication and wants to experience more freedom in what he is like, the way he thinks, feels and does.
During the training you will receive all tools and techniques to gain full control over your thoughts, actions and feelings. NLP Practitioners apply what they have learned in their work and in relationships and use this for personal growth and development. The training is completely in English, as well as the study material.
The reason why you want to follow an NLP Practitioner training course is of course different for everyone. We can say that there are a number of basic goals that apply to everyone.
The NLP Practitioner Training Course at UNLP focuses on:
1.   Becoming aware of personal processes
2.   Improving your communication with yourself and others
3.   Gaining insight into subconscious processes and habits (thinking, acting and feeling)
4.   Changing behaviour, thoughts and feelings permanently
5.   Learning basic technical coaching skills
6.   Working with basic techniques to change things.
THE NLP PRACTITIONER TRAINING COURSE CONSISTS OF THE FOLLOWING TOPICS
Topics that you want to cover in any case and that you can rely on with the teachers:
Report:
making and maintaining quick and in-depth contact and involvement.
Synchronisation of verbal and non-verbal communication:
match, mismatch, backtrack, etc.
Recognise representation systems in others and use them consciously:
visually, auditory, etc.
Eye movements:
Recognise internal processes in others through eye movements.
Predicates: 
discover and recognise language patterns in yourself and others.
Observe and calibrate:
developing a very keen sense of observation.
Thoughts and emotions: 
recognise and respond to the thoughts and emotions of others.
Collapsing anchors: 
Neutralise unwanted emotions like anger, fear and restlessness.
Anchoring: 
placing visual, auditory and kinaesthetic anchors on yourself and others.
Meta Model: 
purifying and specifying your language use: asking confronting questions.
Milton model: 
hypnotic language. Use language to influence others(positively).
Internal communication: 
discover and change your internal communication.
Sub modalities:
your personal perception strongly determines your behaviour, thoughts and feelings.
Index computations:
divide your attention into internal processes, state and external behaviour.
Physiology in a status of competence:
enter desired states of mind through your body.
Association-dissociation: 
learn to switch quickly between perceptual positions.
Reframing.
change of the meaning of an experience.
Step-by-step / N-step reframing: 
The elimination of automatic, useless and returning behaviour.
Spatial anchoring (the process of linking of a stimulus to a response) 
making use of the space for unconscious interaction.
Verbal reframing: 
changing beliefs through language.
resources: 
expanding the palette of positive emotions, behaviour and thoughts.
Swish-technique: 
Replacing automatic unwanted habits by desired behaviour.
Change personal history:
changing your personal history
Mapping across: (convert the negative perception of an experience into a positive one by means of sub modalities)
installing a resource and creating a better mood
Parts: 
detecting and harmonising contradictions and sub-personalities.
Love strategy:
Presenting the mental strategies of love.
Visual Squash (experience or resolve internal conflicts differently)
evoking, resolving and integrating parts of conflicts, conflicts or polarities (contradictions)
Chunking (organising and reorganising concepts) working with de organisation as a whole. For example, lateral chuncking (to find alternatives on the same level)
Perceptual positions:
gathering more information and resolving conflicts.
Allergy process: 
permanent reprogramming of the immune system for allergies.
Phobia technique: 
getting rid of specific phobias: small spaces, spiders, birds, etc.
Trauma technique: 
resolving deep-seated traumas (including PTSS [posttraumatic stress disorder])
Metaphors: 
subconscious impact and transformation as a result of communication in another context.
Detecting thinking strategies: 
decoding and tracing rigid (thinking)patterns.
The 6 neurological levels: 
personal congruence (balance) between thinking (heart), feeling (heart) and speaking (stomach)
Outcome model: 
having clarity and 100% certainty to reach your goal for congruence between the consciousness and subconsciousness mind.
UNLP is not without reason the largest training institute in the Netherlands.

Thousands of people have now followed the NLP Practitioner Training Course and are still benefitting from it every day. Why do people choose UNLP to take an NLP Practitioner training course and not elsewhere? These are the 14 most frequent reasons:
Highest accreditation in the Netherlands, by the Dutch Association for
Neuro-Linguistic Programming (NVNLP), the  International Association for
Neuro-Linguistic Programming (IANLP) and the American Board of
Neuro-Linguistic Programming (ABNLP)
Most comprehensive NLP training course in the Netherlands
Small groups so that there is plenty of room for attention and personal guidance
Free review of the course! Once you have taken an NLP Practitioner course at UNLP, you can always repeat it for free! You only pay the costs for accommodation and catering services (lunch/coffee/tea)!
Training location is centrally located in Amsterdam, easily accessible by public and private transport.
Lifelong 'subscription' to the services of the UNLP trainers and experts, even after the training
Trainers have been personally trained by Dr Richard Bandler and
Dr John Grinder, as well as by leading international trainers such as John Overdurf, Anné Linden and Robert Dilts.
Renowned training institute with many years of experience in the field of NLP
Infinite possibilities to progress to specialist courses.
No empty promises, but scientifically based knowledge, methods and techniques
UNLP trainers are characterised by a concrete, practical and pragmatic approach
A lot of work is done in duo training: 2 trainers for a group, who ensure an optimal learning process.
Training mentors, who guide the trainers and participants through exercises, have been highly trained: they follow (or have followed) the NLP Coach IANLP or the NLP Training Course.
UNLP trainers spend an average of 2 months to acquire up-to-date knowledge worldwide and to integrate this into the NLP courses in the Netherlands.
The following is included when you take the NLP Practitioner Training Course
15 energetic and inspiring training days
Extensive syllabus (both an e-book and a printed version)
Fully recognised NLP Practitioner certificate by, among others, NVNLP & IANLP
Plenty of opportunities for InterVision groups, even after the training
Many opportunities to practice through the Online Learning Environment (which remains active for you even after the training).
Plenty of room for personal 1-on-1 guidance and mentoring.
Coffee, tea and an extensive lunch
Varity of experienced and renowned NLP trainers and experts
Being assured of up-to-date insights from NLP and from the point of view of practical psychology
Lifelong "subscription" to the services of the UNLP trainers and professionals
The possibility to take the training again free of charge at any time (you only pay for lunch/coffee/tea)
In a digital learning environment, you can listen back to various NLP techniques you learned during the NLP Practitioner Weekend Programme. By making use of the
NLP Audio programme, you can practice the techniques extra or apply them to yourself.
For whom?
The NLP Practitioner Training Course is attended by people from diverse backgrounds regarding education, age, interests and professions. The training is especially suitable for 3 target groups.
For anyone who wants to use NLP for personal growth.
For example, you want to communicate better, you want to get more control over your thoughts, you want to create more space in how you feel or you want to be less sensitive to the judgment of others. NLP is also suitable if you want to learn how to better achieve your goals, be more successful in what you want to achieve or be more positive in life.
For anyone who wants to use NLP for business purposes. For example, you want to exert more influence on employees or colleagues, be able to make a deep connection with others or learn to better understand other people. But NLP is also suitable for making teams better working and functioning together, being more productive in your work and showing more authentic leadership.
For coaches, trainers and consultants. The programme gives you in-depth insight into the (unconscious) psychology of personal development and you learn to make rapid and transformational interventions for the healthy functioning of clients, participants, employees and patients.
Professions that are widely represented: teachers, accountants, managers, advisors, real estate agents, team leaders, general practitioners, psychologists, physiotherapists, account managers, directors, therapists, social psychiatric nurses, project counsellors, consultants, social workers, activity counsellors, heads of department, purchasers, editors, sales managers, technicians and marketeers.
Free consultation with Danielle Jansen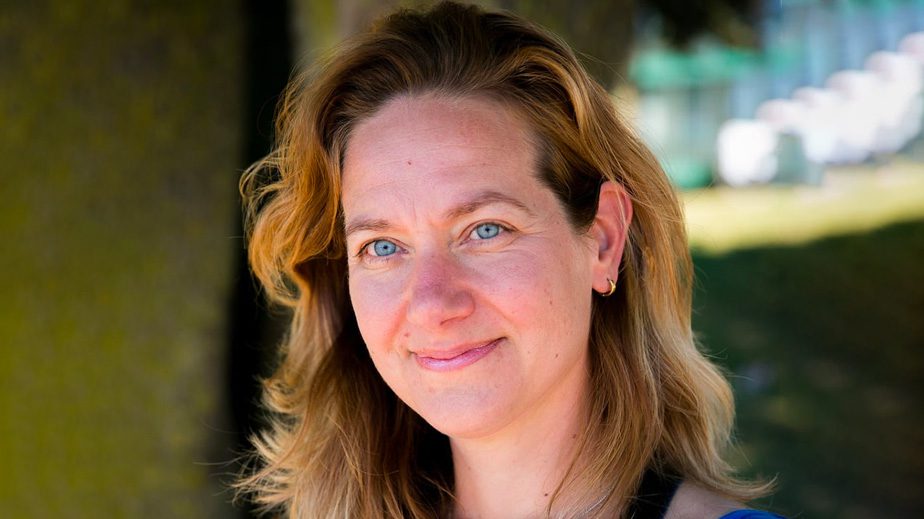 Duration: 30 minutes
Contact: By telephone (or Google Meet)
Have your own 30 minutes introduction and information conversation with Danielle. The only thing you have to do is click on the button below

During this session with Danielle you gain more insight in your goals, who you are and how to make the right choices for you. You will experience some of the amazing possibilities NLP gives you. To get out of life it's important you learn how to connect with yourself and others. Especially for Expats who are new to the Netherlands, or are here for a few years now and want to deepen the connection with their environment.
Admission requirements & accreditations
Every day we work to raise the quality of our training courses to an even higher level. This is reflected in the various accreditations of professional associations, for example.
No specific prior education is required for this training course. The training is available to everyone with different backgrounds in work experience and education. You do need at least a professional and intellectual ability at the level of senior secondary vocational and higher professional education / bachelor to be able to successfully follow the training.
The NLP Practitioner Training Course is an intensive training. In addition to 15 days (106 hours) of intensive training, there are monthly InterVision sessions with fellow participants. You are also working on the material outside the training days.
You can immediately put much of the study material into practice, in the conversations you have or during observations you do (for example, observing people when sitting on a terrace one afternoon). A list of recommended reading material is available but not required, to successfully complete the course. In simple terms, in addition to the training days, there is a study load of 3 to 4 days a week, during which you are consciously working on the study material.
We think it's important at ULP that the courses are (externally) accredited and monitored. The NLP Practitioner Program meets the highest standards of accreditation.
The Program is not only accredited by the prestigious IANLP (International Association for NLP), the NVNLP (Dutch Association of NLP) and the ABNLP (American Board of NLP), but also by various professional associations, such as the Youth Quality Register (SKJ) and the Dutch Association for Natural Medicine (LVNG). UNLP is also registered as an educational institution in the CRKBO (Central Register for Short Vocational Education and Training)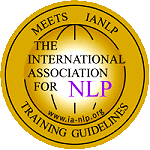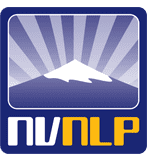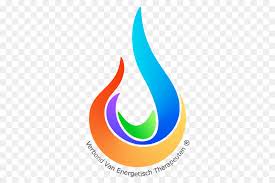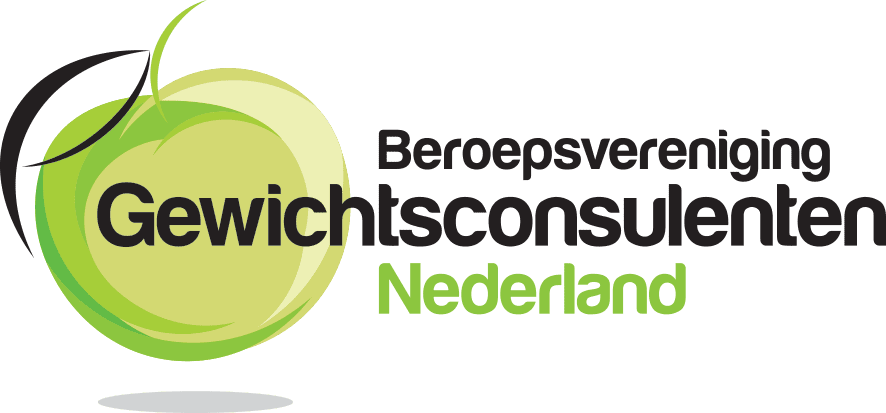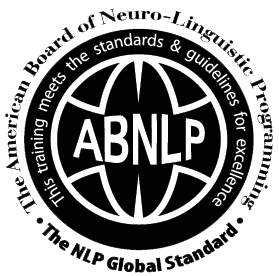 Quotes
"The NLP Practitioner English is a great way to get a better understanding of your own communication and behavioral patterns, and those of others. It can help you connect better to others, understand and reach your goals. I would recommend it to anyone who is ready to grow."

Kasha van Hal
"Joining a new country is always a challenge. The NLP Practitioner English gave me tools and insights on the specificity of others persons and cultures. Understanding myself to understand others better. Bring it on. I'm ready!"

M. Gauthier
"What's inside of you shows outside. NLP is a great way to create self awareness and scrape the layers within. It is especially valuable for expats seeking connection and dealing with uncertainty. With NLP, you'll learn how to steer your life and take charge."

Megha
"I've gained a lot of insight into myself. It has taught me to reflectie on myself and my own values, that's in my head and why do I do the things I do."

Jan Willem Nijman, manager
EXPERIENCES
Over the past years, more than 3000 participants have followed the NLP Practitioner Training Course at UNLP. Below you can read several experiences.
Aanmelden
REGISTERING
for the NLP Practitioner Training Course
This training starts at several times a year. The programme take place in Amsterdam. The training times are daily from 10:00 AM to 5 PM.
---
Amsterdam
24 april 2024
€ 2.995
Landgoed Amsterdam / 's Graveland
2 september 2024
€ 2.995
FREQUENTLY ASKED QUESTIONS
Below you can find frequently asked questions that are relevant when following a
UNLP training.
At some institutes –especially abroad –you often attend an NLP Practitioner Training Course with several hundreds of people. Many, especially smaller and starting, institutions, pride themselves on having small groups of a maximum of 6 or 8 participants. Both a group of 100 and 8 people are far from ideal.
The disadvantage of such a small group is that you often practice with the same people and that your skills decline and no longer develop at a certain point. In a group of 100 or more, there is hardly any personal contact possible with the trainers, which is a must for an NLP Practitioner Course.
The ideal group size for the NLP (Master) Practitioner Training Course is from 12 to a maximum of 50 participants. There is sufficient interaction, variation and group dynamics in such a group size. A basic rule is that for every 7 participants there is 1 accompanying NLP coach or assistant trainer present, which means 3 coaches for 20 participants and 4 coaches for 30 participants, etc.
An NLP Practitioner Training Course at UNLP involves at least 12 participants. On average, the training groups at UNLP are between 16 and 26 participants.
NLP (Neuro-Linguistic Programming) is a collection of mental techniques that you can use for all kinds of purposes. For example, to turn limited beliefs into empowering beliefs, to better control your emotions and to counter fears such as public speaking.
I remember very well that I had to give a presentation at school. I got nervous just thinking that I had to talk to the whole group.  And what did my mother say? "Pretend that all people including the master are naked in the classroom!" It was a very simple and effective technique that I got from my mother as a child.
NLP was invented in the 1970s by Richard Bandler and John Grindler. Since then hundreds of highly effective mental techniques have been developed to ultimately create more freedom in how you feel, what you think and how you want to be.
Yes, the NLP Practitioners Training Course is a popular course. Many participants register months before the start of the programme. You can therefore assume that the training will continue.
We assume that you are present every day. Of course, you can unexpectedly miss a day. You then discuss with your head coach how to make up the missed course day.
UNLP is educational institution recognised by the Dutch government. In addition, your NLP Practitioner certificate is recognised by the Dutch Association for NLP (NVNLP), the European association (IANLP) and the worldwide association (ABNLP). Furthermore, there are numerous professional associations that recognise our training courses.
Lunch is included in the training. Every day we set the table, serve the most delicious bread, make a nice soup and there are spreads for your sandwiches.
Do you prefer to eat something else? Feel free to take it with you (there is a refrigerator and a microwave) or you can get something in the nearby area.
If you are registered in The Netherlands, you can get a subsidy of €1000 from the government to develop yourself with a course or training. The subsidy is called STAP.
Normally you pay within 30 days after registration.
In addition to this total payment within 30 days, there are two other options:
1. Payment immediately upon registration via iDEAL. You will receive a 5% discount on the total invoice amount. When you register for the NLP Coach IANLP Training, this quickly delivers you more than €200.
2. Payment in 4 instalments. The discount for direct payment will of course expire. No interest or other costs will be charged. 25% of the total amount must be paid within 5 days after registration. You pay a one-off administration fee of €45.
No, NLP is not a therapy. However, you can solve typical therapeutic problems with it. NLP is intended for people who want to grow and develop. NLP means freedom, to choose whether you get angry about that annoying colleague or family member or whether this person will give you peace or strength, freedom to choose whether you get anxious when you have to give a presentation or whether it will give you confidence or energy, freedom to feel the way you want, freedom to act the way you want and freedom to be who you want to be. In short: ULP means freedom to pursue your goals and follow your dreams. This is what NLP means. NLP is therefore suitable for anyone who wants to improve themselves.
A typical NLP technique is being able to follow and interpret eye movements. In the Practitioner Training Course, you become extremely skilled in observing others. Eye movements tell you whether someone is talking to themselves, is reminiscing about past events or not. In this way you can be sensitive to the ethos of others. You can also find out, for example, whether someone is lying or not. If someone looks to the top left (seen from your own perspective), you know he is inventing something.
NLP Practitioner training courses are offered in various variants, including an intensive 15-day training programme and an 15-day training course spread throughout the year. The 15-day training course is usually spread over six months to a year and is divided over blocks of 2 or 3 days with times from 10:00 AM to 05:00 PM.
An intensive 15-day training program is – as the term itself says – tough. There is a "pre-study" package in advance, in which you are asked to read one or more NLP books in preparation for the course. During the program the times are usually from 10:00 AM tot 05:00 PM and there are shorter breaks and a faster pace.
Which study program you should choose – regular or intensive – depends on your preferences. Would you like to work on your study program for a longer period of time, so that you have plenty of time to practice and apply what has been learnt to your daily life to the maximum? Or would you like to throw yourself into it for 15 days and experience an intensive transformation? Do you like to take your time or do you want to hurry?
One is not better than the other but above all a difference in preference and habit. Your preferences and habits can change. For example, you can decide to do the Practitioner Training Course as a summer course and the Master Practitioner Training Course as an 15-day weekend course or vice versa.
Do you notice during the training that the chosen frequency does not suit you? For example, you want to take the course material faster? Then it is always possible to switch to, for example, the weekend course after a few training days. That's no problem! That is the advantage of ULP offering multiple training programmes.
We live in a time where a lot is possible. 100 years ago you had to go into psychoanalysis for at least 3-5 years to get rid of a spider phobia. Nowadays you no longer have to walk around with a phobia. During NLP Training Course, every day people are relieved of their phobia in 10 minutes time and time again.
With advanced mental techniques, a limiting belief such as "I am not worth it" can now be converted into a belief "I can be myself. I'm worth it". The impact of traumatic experiences from the past can be significantly reduced and even be removed with NLP techniques, such as Trauma Technique or NLP Timelines.
Gradually, more and more people are discovering that they are not at the mercy of their thought and feelings, but that you can influence them yourself. You just need to know how. This is what you learn in an NLP Training Course.
The training days are very diverse, as every participant is different. We usually start in the morning with the explanation of a piece of theory, which is linked to various practical examples. We then demonstrate an NLP technique or NLP skill that is in line with the theory.
Next you will work on this skill or technique in subgroups. You do this under the guidance of the trainer or one of the training coaches. This way you can safely learn and experiment!
There are many accreditations regarding NLP certificates. It makes sense, in any way, that there is recognition, because it still happens frequently that an institute is not recognised at all. Your certificate is then worthless if you want to register at another institute or a professional association.
A well-known recognition is the accreditation of the ABNLP (American Board of NLP). Such an accreditation is interesting because it is a worldwide recognition. Nowadays, every NLOP trainer is admitted to the ABNLP. There are few to no prerequisites, except that you must have completed an NLP training course. The qualities of the trainer and of institute are therefore not guaranteed.
An important recognition is the IA-NLP (International Association of NLP.  This is an accreditation under strict conditions, whereby the NLP-trainer must undergo extensive screening before he can be a Fellow Member of the IA-NLP. The trainer must have several years of experience with group dynamics, have extensive NLP knowledge and have completed several courses. In addition, you must keep your knowledge up-to-date very year. At an IA-NLP institute you are therefore guaranteed of the highest qualified NLP trainers available and you can be 100% sure that the training is of a high standard.
In the Netherlands we know the NVNLP (Dutch Association for NLP). If an institute issues their certificate under the supervision of the NVNLP, you can take it for granted that the content of this training is in order.
It is therefore advisable to take a training course at least at an NVNLP institute and preferably at an institute that has been accredited by IANLP, if possible.
If you are nervous about taking exams, with an NLP course you are actually at the right place. After all, you learn at an NLP training how to get rid of specific fears!
Yet, we don't have a formal exam at the end of the training, there is an evaluation during the last two days of the training. However, you cannot fail or pass based on your performance during these last training days.  It is a kind of personal reflection, so a memento for yourself!
Yes, you can! We think it is important that you can get everything possible from the training. Your life can look very different in a few years from today. Maybe you have another job, new hobbies, another family situation or new goals.
That's why you always have the option to follow the training again. In each training group we have reserved special "review places". You only pay for the accommodation and catering services (lunch, coffee, tea).
Feel free to call our Student Support: tel.no 020 2610707 or send an email to: info@unlp.nl.
Download our brochure
Do you want to read all the information? Download our brochure.
Ook interessant voor jou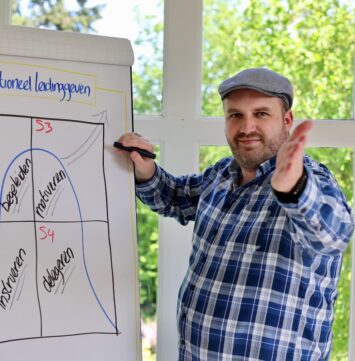 NLP informatieavond
Maak kennis met UNLP instituut
Kom langs op één van onze gratis informatieavond en maak kennis met de trainers, proef de sfeer én leer wat NLP is!
Lees meer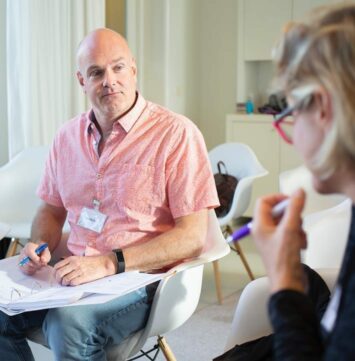 Opleidingen
Persoonlijke ontwikkeling met onze opleidingen
Iedere opleiding heeft zijn eigen niveau. Bekijk welke bij jou past.
Lees meer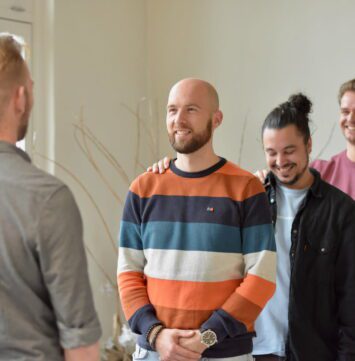 Familieopstelling Basisopleiding
Leer alle ins-en-outs rondom familieopstellingen
Voor zowel je persoonlijke ontwikkeling als het leren van opstellen… je doet het in de Familieopstelling Basisopleiding.
Lees meer